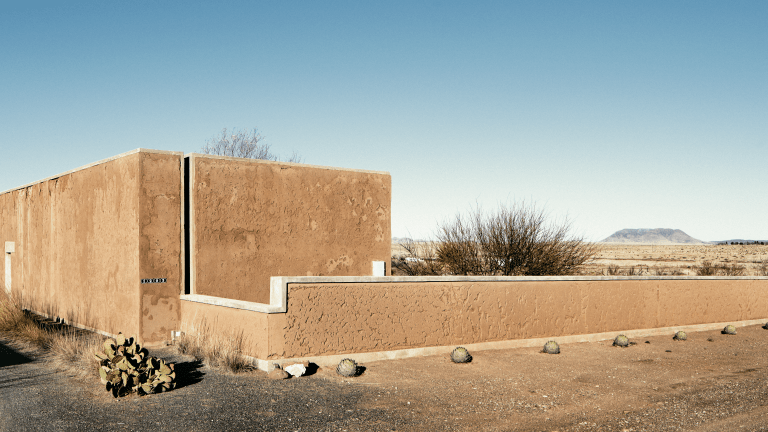 Architectural Stunner Lists in Marfa
Sotheby's International Realty and listing agent Kumara Wilcoxon are offering up a modern masterpiece of a home in the heart of Marfa—the artful desert city in Texas renowned for its iconic Prada store and fashionable presence.
The residence combines two distinctly modern structures from two different architects, Rael san Fratello and DUST. The first structure features a gorgeous chef's kitchen, a large living space, and opens up to an enclosed courtyard and private sculpture garden.
The second structure, meanwhile, which is heavy on floor-to-ceiling windows, is where the primary bedroom, studio office, and master bath are housed alongside a private garden courtyard.
Sitting on four acres of land, they're asking $3.5mm USD. More details here.