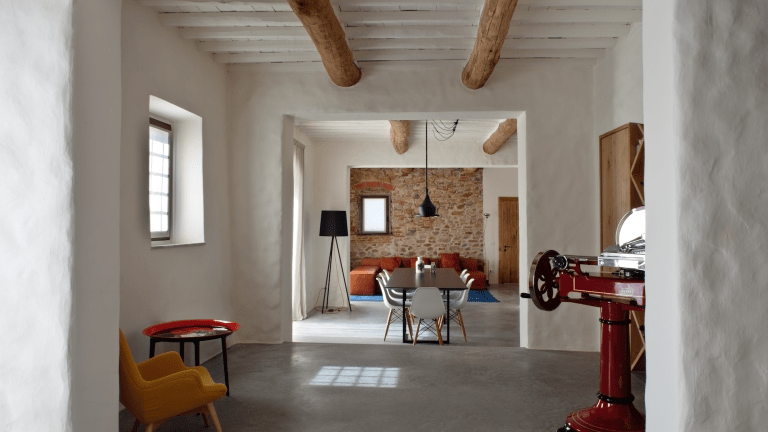 This Sprawling Tuscany Home Is Your Dream Pad on Steroids
The Italian countryside at its best.
This old farmhouse in Tuscany was originally built in 1887 and has been completely restored by MIDE, who added contemporary elements on top of the original bones. It's a great blend of styles and looks flat-out amazing.