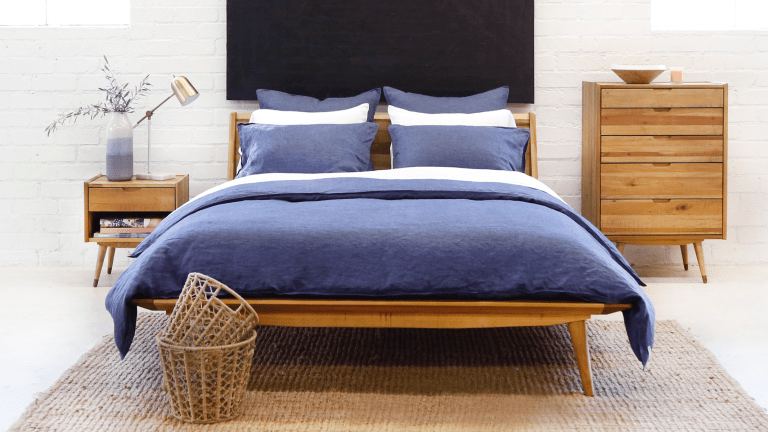 The Linen Sleep Essentials You Need for Hot Midsummer Nights
Looks good, sleeps good too.
Antwerp might be known for the hardest substance on earth, but budding bedding company Loomstead is showing a softer side of the world's diamond capital. Specializing in top-quality Belgian linen and Egyptian cotton sheets, the e-commerce company aims to keep prices low without sacrificing quality.
The founder, Sam Leaighat, hails from Antwerp but set up shop in Los Angeles this January. Swimming upstream of the usual e-commerce current, he cut his teeth in sheets before migrating into the tech space. You can tell, as the result is a noticeable and tangible attention to detail in form and function- cleanly designed, super-breathable and of course top-notch in coziness.
And as summer heats up, linen becomes a sartorial staple not only for style but for comfort. The same goes for sheets- it's airy and only softens more as it's broken in.
With eyes on millennial-targeted bedding giants like Brooklinen and Parachute, the Loomstead team's collective decades of experience sourcing sheet fabrics, designing duvet covers and plying pillow shams give them a distinct upper hand in an industry where soft power rules.