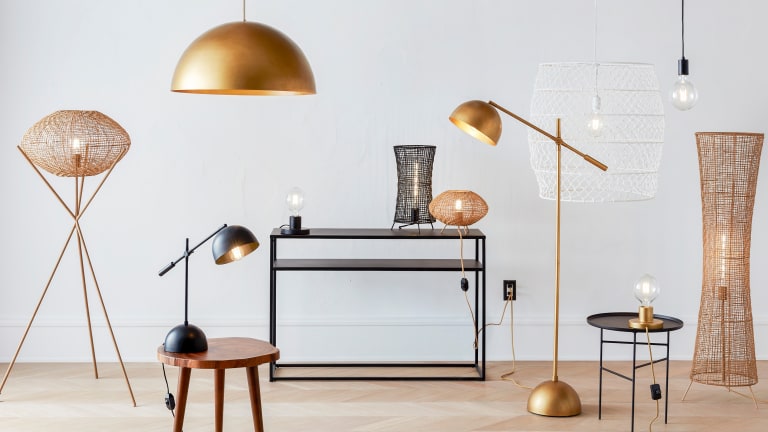 Leanne Ford Launches Super-Cool Lighting Collection With Target
Interior designer Leanne Ford is one of our favorites in the category and her new Target collection is the perfect way to add some of her signature style inside your own pad.
The collection is packed with various lighting solutions with a focus on natural materials for added warmth and texture despite being minimalistic and contemporary in their own ways. Each piece also includes an ideal light bulb specific to the design and a fabric-covered cord.
And the best part? Prices start at just $29. Stop everything and make some moves.