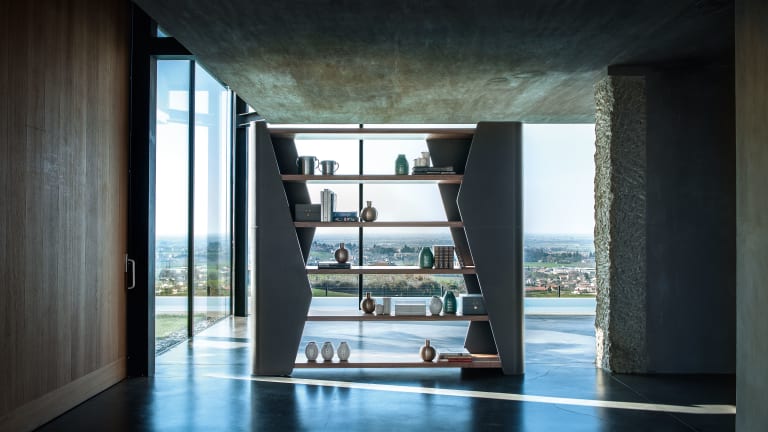 The Lamborghini Furniture Collection Takes a Softer Approach to Luxury Design
Fine living.
Lamborghini unveiled a gorgeous collection of furniture designed by Karim Rashid, all of which will be produced by famed furniture house Riva 1920.
Though the Lamborghini aesthetic can sometimes be seen as a little brash, the furniture takes a less aggressive but equally beautiful approach, combining the likes of walnut and leather with elegant lines and sophisticated style.
Everything is minimal without feeling stark, powerful without feeling overly masculine. It strikes just the right balance of everything. Like Tony Stark could have this in his home, but so could your cool Aunt.
There's no word on prices or availability yet, but we'll make sure to keep you posted. Now, for the matching ride...