Step Inside a Dreamy, Volcanic Hawaiian Retreat
Walker Warner Architects impresses with the newly unveiled Kua Bay Residence, a stunning new Hawaiian retreat that embraces the "symbolic flow of lava from mountain to sea." It was built in collaboration with NICOLEHOLLIS, who provided the interior design, and Lutsko Associates, who provided the landscape design.
The coastal residence cuts into existing 15-foot-high lava rock formations and embeds itself into the natural lava topography, adding not only visual appeal but immense privacy. "While most people want to elevate to get a view, we actually dug down to embed the building," notes Warner. "You don't see the house next door because you're below it. You are kind of in your own world here."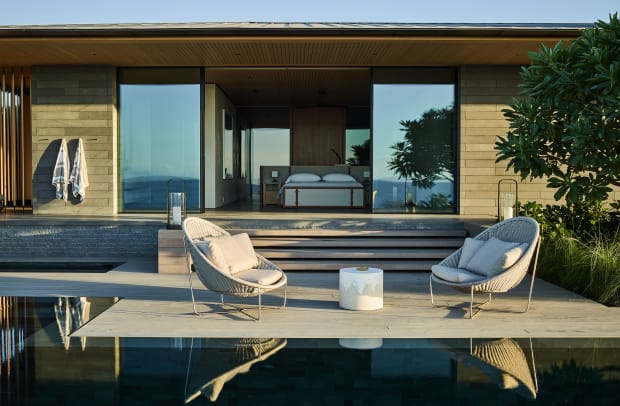 Its interior elements, meanwhile, mix a general feeling of peace and serenity with a healthy amount of modern sex appeal. "The goal," notes Hollis, "was a house so versatile you could sit around in a wet bathing suit and later attend an elegant chef-prepared dinner — in the same room."
We're in love....