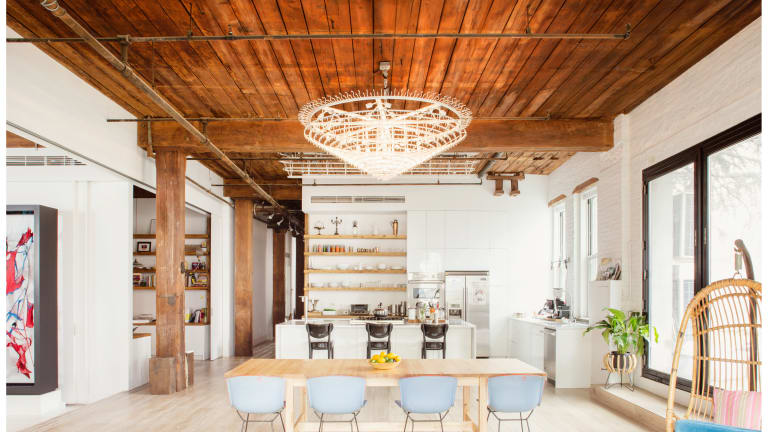 This Jaw-Dropping Work/Live Loft = Unbelievably Stylish
You're going to want to move into this one.
This gorgeous NYC loft by Ensemble Architecture will make your heart sputter. It's a work/live spot owned by a chef and a sculptor who use the loft as both a living space and work studio. It's wonderfully industrial and the definition of elegant--just love it.