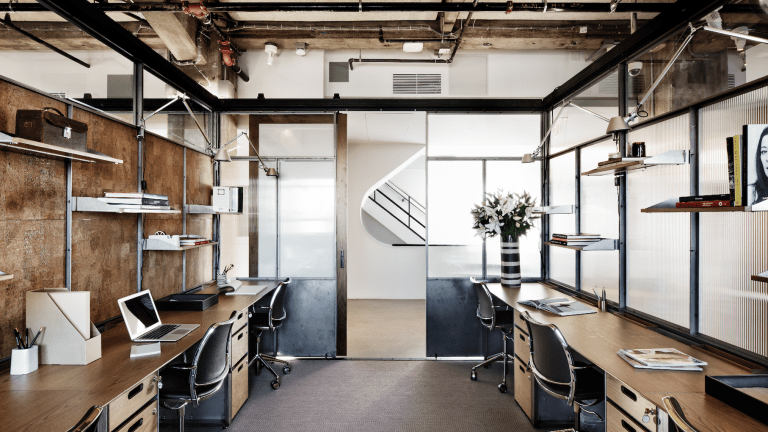 Inside A Brilliantly Designed Los Angeles Co-Working Space
NeueHouse is the real deal.
NeueHouse recently unveiled a stunning co-working space in the old CBS Radio Building on Sunset Boulevard. With a beautiful mix of industrial and modern design from David Rockwell in collaboration with NeueHouse Studio, there isn't a co-working space in the world that's even close to this stylish. Complete with a broadcasting studio, full-service restaurant, auditorium, screening room, and roof deck, this is basically as good as it gets.