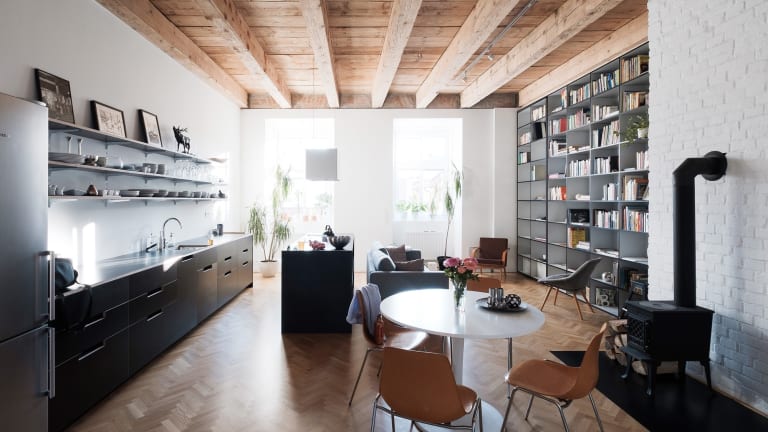 Why Yes, That's a Secret Room Behind the Bookcase
Does it get any better?
Here's a look inside a wildly impressive flat in Trnava, Slovakia that was crafted by Peter Jurkovič and JRKVC. There's a lot of good stuff going on here, but the most impressive design move is the secret room hidden behind the bookcase. Try not to drool.