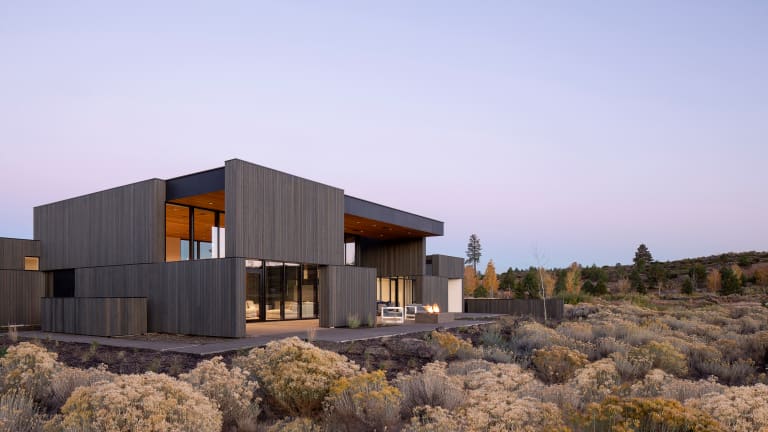 Hacker Design Reveals Stunning Contemporary Weekend Home in Central Oregon
Architecture and interior group Hacker Design has just revealed the High Desert Residence, an eye-popping new home in Central Oregan serving as a weekend sanctuary for the adventure-oriented owners.
An exterior of cedar, steel, and glass delivers a bold presence in the volcanic desert landscape. Contrastly, the interior evokes a calming and relaxed attitude thanks to its minimalist foundation, less-is-more feel, and ability to seamlessly blend the indoors with the outdoors throughout. "The same cedar used on the exterior is also carried throughout the interiors, appearing continuous through the glass from many angles and strengthening the blended indoor-outdoor experience," notes Hacker Design. "A simple palette of white, black, and natural wood, meanwhile, offers a timeless backdrop for the clients' personal collection of midcentury furniture," they add.