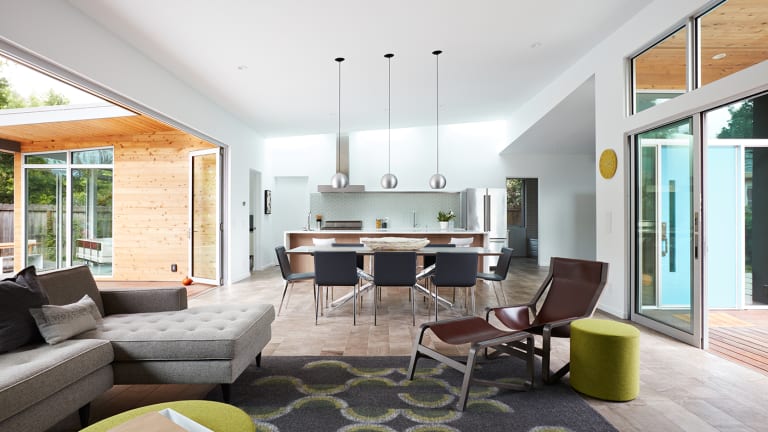 Inside a Gorgeous Mid-Century Modern Californian Home
Commanding design done just right.
Klopf Architecture did quite the number on this authoritative remodel settled in San Carlos, California. Taking creative cues reflecting both the International and Bauhaus movements, the blueprint professionals dressed this left-coast home in a cool contemporary outfit.
Welcoming an indoor-outdoor flow, the home embraces light movement throughout with color pops complementing its facade. Throw in some industrial-centric furnishings and cozy movables and what more could you want to take comfort in?