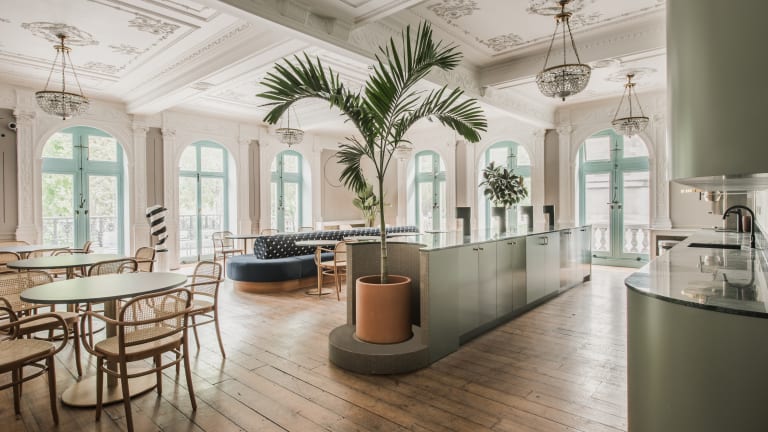 Former MI6 Headquarters Transformed Into Stunning Coworking Space
The former MI6 headquarters in London has been transformed into PUBLIC HALL, a technology-focused coworking space with tons of style.
The heritage-meets-modern interior was conceived and created by design studio Sella Concept, who took cues from both the French Renaissance architecture and the progressive nature of modern coworking culture when creating the space.
"The main objective was to retain the grandeur of the space while injecting a playful nature- a piece of the past and a step into the future," says Tatjana von Stein, co-founder of Sella Concept. "We added a contemporary layer that merges both worlds with a discreet elegance that can make you feel calm, at home, and inspired to create."
In addition to workspace for up to 250 people, PUBLIC HALL also includes an energetic bar and event area that's well-suited for launch parties and the like.
It's also home to a library area, various meeting rooms for groups, and a select amount of private studios for those who prefer something a little more intimate and quiet than a shared room.
If you think this spot might be right for your 9-5, head here for more information and pricing. Rates begin under $200/month.