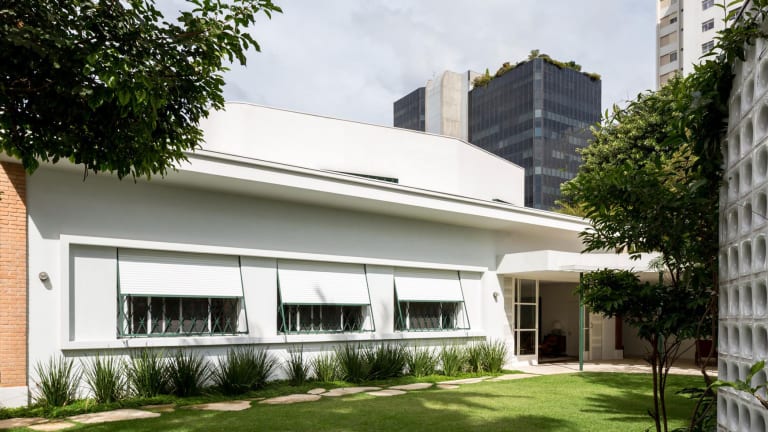 This Brazilian Dream Home Couldn't Be Any Cooler
Renovated in all the right ways.
Designed in the 1940s by a renowned modernist architect, this home was recently renovated by São Paulo-based designer Felipe Hess, who did an incredible job transforming the property. Managing to completely upgrade the space while maintaining the unique style of the original build, the end result is a total dream home for those drawn to eclectic mid-century style.