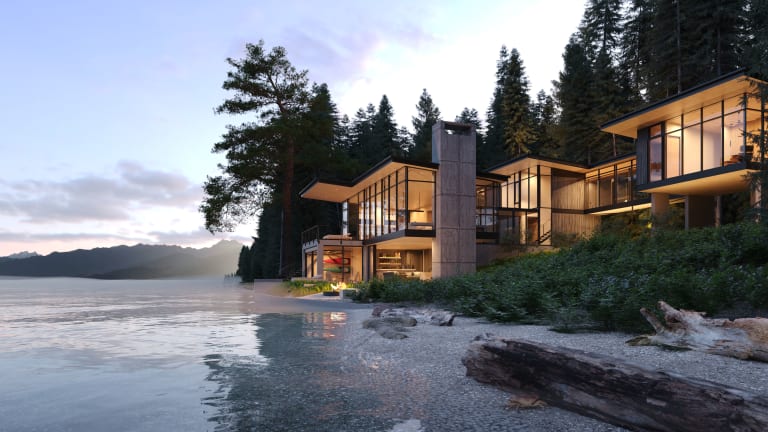 Eerkes Architects Reveals Modern PNW Beach House
Eerkes Architects has just revealed Surly Crab, a new modern residential beach house located on Hood Canal in Washington state. Surrounded by a lush forest and designed as base camp for relaxed retreat, it truly doesn't get much better than this.
"The house is partitioned into three structures," the studio notes. "The two-story main living area adjacent to the beach is located on the footprint of an old fishing cabin. Further back, the guest wing and primary bedroom wing are elevated and hug the edge of the forest. Glazed hallways connect the structures and open to views both near and far, while transitioning from one part of the home to the other. By separating the program into three structures, the configuration results in a variety of relationships between the architecture and the surrounding landscape."