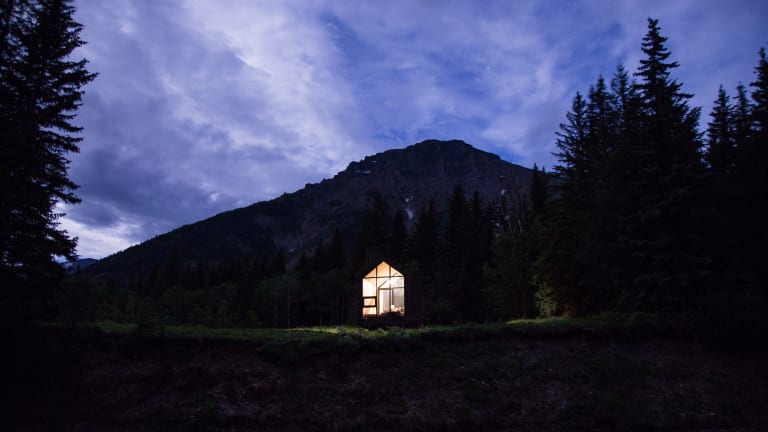 You Don't Need a Permit to Place This Prefab Cabin
The DROP Structure isn't just pretty, it's genius.
The tiny prefab cabin is specifically designed to sit just below the threshold of needing a permit in the United States and Canada. That means it can move from location to location (or simply stay situated in your backyard) without any complicated regulation or tedious red tape.
Though it's not quite large enough to be a fulltime living space, it's the perfect size for a single-person office or artist's studio and an especially intriguing solution for anyone needing a dedicated workspace at home without an extra bedroom to spare. And perhaps best of all, if you're planning to move at any point in the future, it can come with you.
They're priced at just over $20,000 and available through special order on DROPStructure.com. Custom cabinets, blinds and many more bells and whistles are also up for grabs at an additional cost.