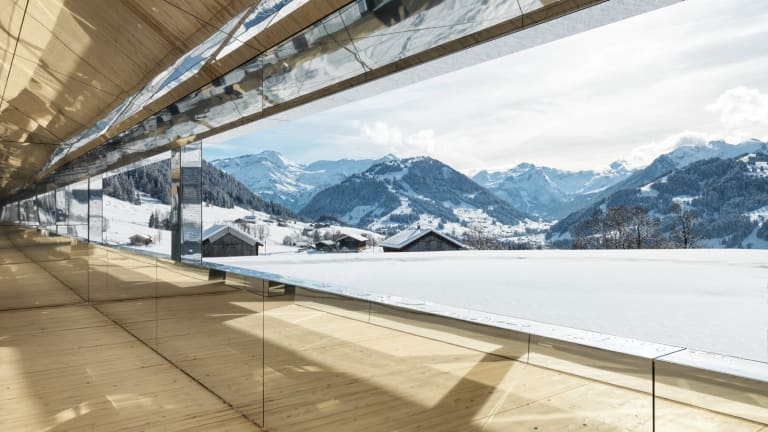 Alpine Art: Doug Aitken's Mirrored House Reflects the Swiss Alps
Los Angeles-based artist Doug Aitken recently unveiled his latest work: a stunning mirrored house in the middle of the Swiss Alps.
Reflecting the Alpine landscape from every direction, the house, named 'Mirage Gstaad,' was created as part of art festival Elevation 1049 and is set to remain on display in Gstaad, Switzerland for the next two years.
Keen eyes might remember this isn't the first time Aitken has played with mirrors in his art, as he previously installed similar installations in Detroit and Palm Springs. Where's next....?