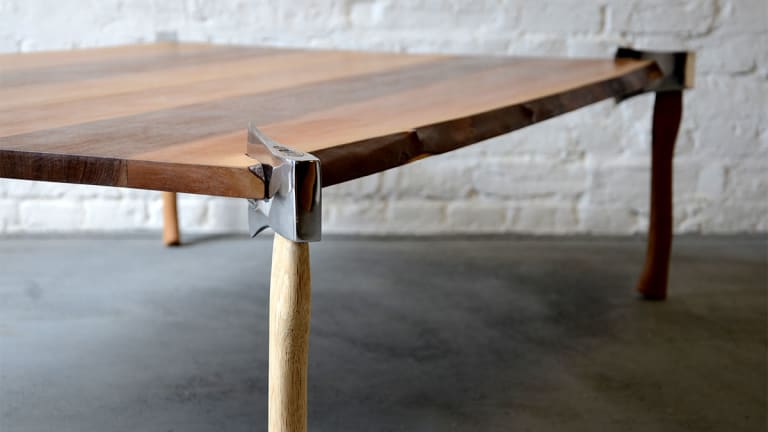 Dining Table Made of Axes Is Dangerously Beautiful
Eating on art.
A dining table that uses full-blown axes as legs? Completely unsafe and totally weird. We...love it.
Made-to-order and available now for just $1,300 – there aren't many more interesting ways to add serious doses of cool to a living space, especially for a semi-reasonable price.
Try leaving West Elm with a dining table for less.....