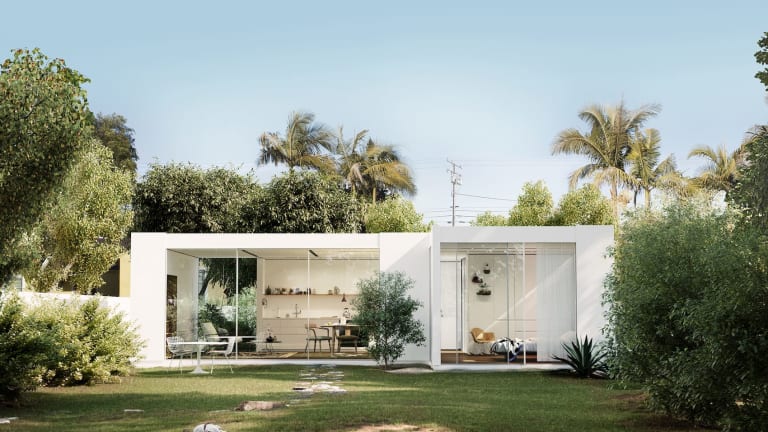 These Backyard Studios are Beautiful—And Easy to Install
Want to build a pool house or guest house on your property? How 'bout an office space? In-law cave?
Good luck obtaining permits and managing an exhausting mix of architects and contractors.
It's a lot to juggle.
Thankfully, Cover has entered the picture.
Here's what they do: everything. All at a flat, fixed rate.
The one-stop-shop starts with an assessment of your property, then customizes the design to your liking, provides a 3D tour to confirm the layout, coordinates with city officials and obtains any necessary permits, and then installs the entire structure in just a week or two while handling every headache, from foundation/utility hookups to plumbing to electrical.
Each unit is available in both studio and one-bedroom sizes and kitted with quality, including floor-to-ceiling windows that blend the inside of your home with the outside, Wolf Sub-Zero appliances, Kohler faucets and wall-mounted toilets, beautiful built-in storage space, and embedded LED track lighting.
The only thing you're responsible for is the Eames chair....