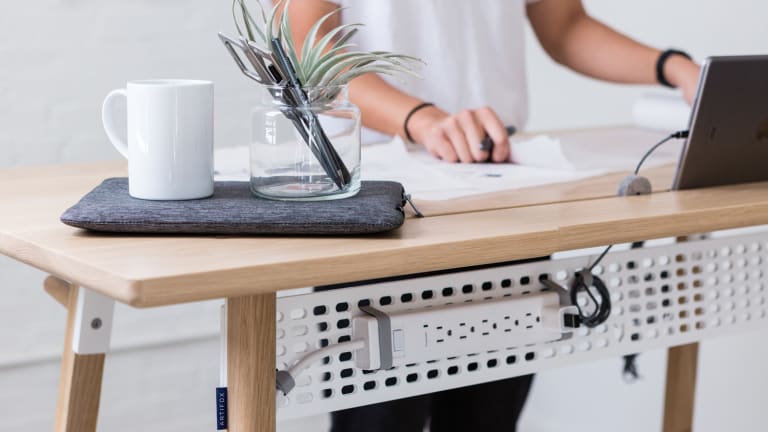 Finally, a Standing Desk That Doesn't Look Like IKEA Designed It
The healthiest way to 9-5.
If you sit at a computer all day, every day, you've heard from no less than 3,000 people that you should opt for a standing desk.
The problem, though, is that most hacked together standing desks look (at best!) like IKEA designed and produced them. There's no quality, no style, no nothing. Just blah.
Fortunately, there's a solution. ARTIFOX, the minimalistic furniture company producing some of the prettiest desks and workspace accessories on the planet, just unveiled their latest project, the STANDING DESK 02.
Made from walnut and steel, each desk features a built-in dock, headphones peg, cable grid, and plenty of space for your monitors, laptops, speakers, and more. These are specifically designed for the busy workspaces of creatives, so you can rest assured that it will look just as good with two monitors, a Mac Pro, and Wacom pad as it would with nothing but an 11-inch notebook.
Right now, you can pre-order for $1,590 with shipping to begin on July 20th. Your workspace (and your health) will thank you.