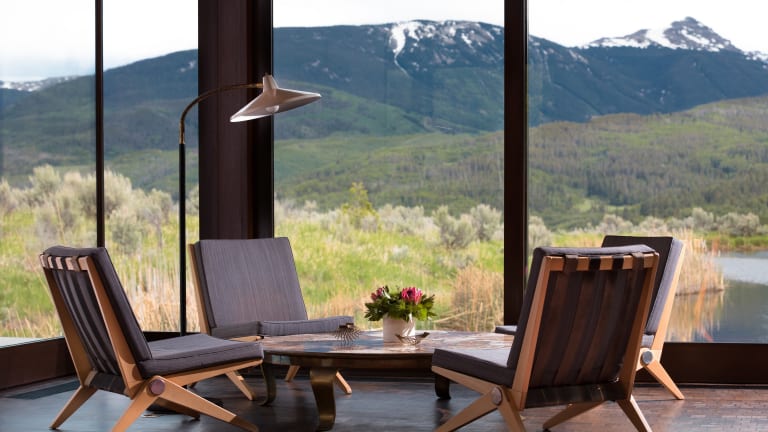 This Modern Colorado Ranch Is a Must See
Sotheby's International Realty has a stunning Colorado ranch on the market that's flooded with contemporary coolness.
Asking $29mm, the home design by architect Annabelle Selldorf is broadly inspired by the book Walden by Henry David Thoreau with a spiritual feel that shows off its natural surroundings and dramatic scenery.
Totally 10,515 in square feet, the home features seven bedrooms and nine bathrooms with plenty of stylish details including floor-to-ceiling windows and a modern pool that the glass-encased gym, separate from the main house, looks over.
The closest neighbor is 10 minutes by ATV or 30 minutes by car on public roads. Privacy has all of its perks, of course, and there's something special and romantic about what's on display here.
Big spenders can find more information here if this feels like their kind of place.