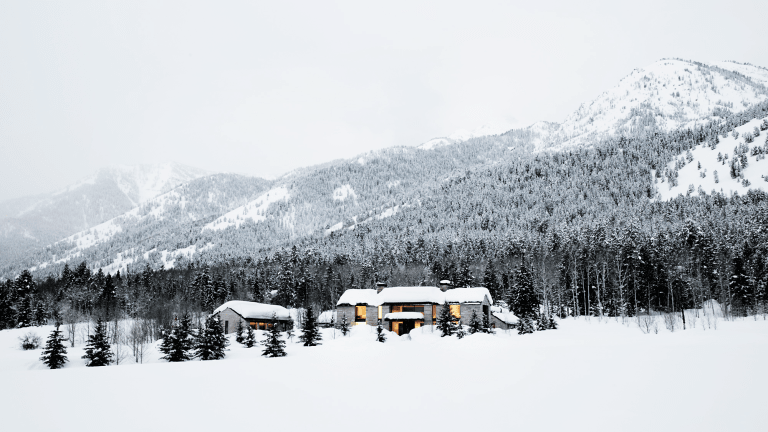 Feast Your Eyes on the Ultimate Modern Mountain Residence
CLB Architects just revealed Five Shadows, a stunning modern mountain residence in Teton Village, Wyoming with interiors from Philip Nimmo.
Located at the base of the Teton Mountain Range and spanning nearly 13,000 square feet, the house is made up of five connected forms crafted in stone with subtle steel detailing finishing things up.
On the inside, a minimalist palette of rift-sawn white oak and white plaster give things a clamping presence.
"The layout of the multiple buildings lends an elegance to the flow," they note. "While the relationship between spaces fosters a sense of intimacy."
The carefully designed outdoor experiences also check every box. The auto court at the entry is an enthusiast's dream, perfectly suited for Rovers, Defenders, maybe even a Rambo Lambo.
A west-facing courtyard overlooks an aspen grove, while the south-facing pool terrace is joined with a detached poorhouse for extra style points.
Pure serenity....