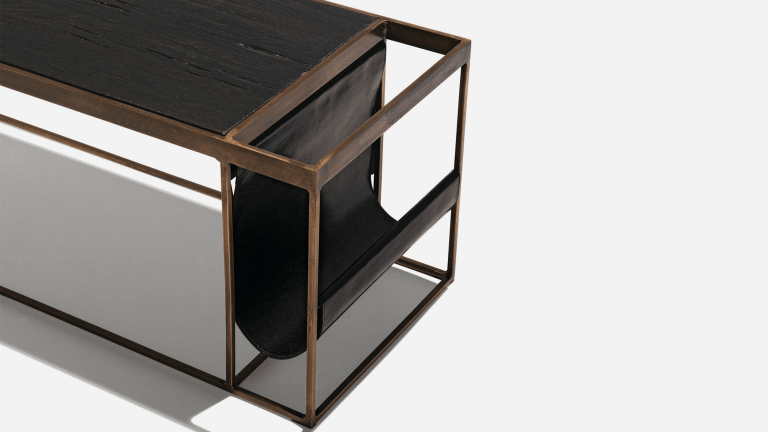 Industry West's Coffee Table Game Can't Be Beat
Coffee tables can make or break a room. And purveyor of fine modern furniture Industry West knows a thing or two about making a room. Even easier done than said with the eye-catching Catch Coffee Table.
It's a blend of materials – part wood, part leather, part brass. But what may sound like a chimera of design elements instead comes out more elegant than expected. The wood surface is supported by an angular brass frame, and one end of the piece drops away to feature a leather magazine catch, per se.
For those obsessed with highly tactile furniture that makes a statement, there's plenty to love here. And if you decide to give it a go, be sure to punch in "AIROWS20" for a discount of, you guessed it, 20% off.