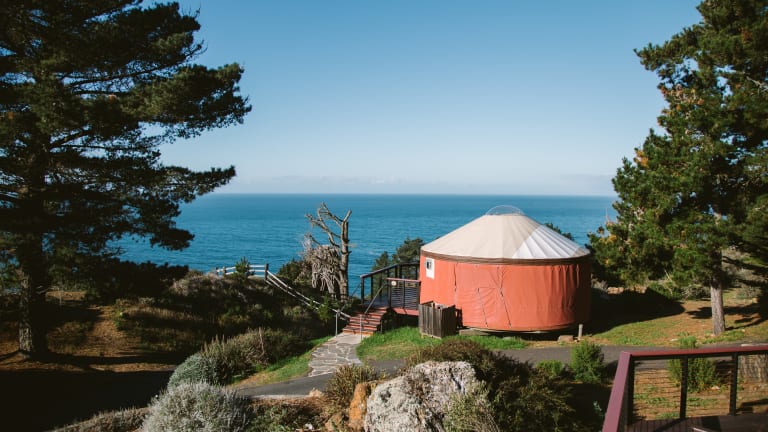 Professional Athletes Rely on This Blanket for a Perfect Night's Sleep
Sponsored by Bedgear.
If you're wonderfully content with your run-of-the-mill bedding year-round, nodding off within minutes of lying down and waking up feeling totally refreshed every day, then stop reading now. Just kidding- keep reading, because you're clearly lying to yourself.
There's a ton of luxury bedding startups these days that promise better sleep, but Bedgear sets itself apart with truly innovative technology to roll out what they bill as high-performance bedding. And they just unveiled their new Performance Blankets, which do double-duty as home duvets or top-quality glamping gear.
They've got too many patents to count, many of which involve heat dissipation, form fit, and optimized ventilation to keep you at the perfect sleep-inducing temperature all night. They also make pillows, mattress toppers and other restive trimmings that's earned them a dose of endorsements from major sports teams who are keen to ensure their athletes absorb maximum nightly recovery yields. And the new Performance Blankets even come in "Warm," "Warmer" and "Warmest" variations, suited to your specific climate.
Think of Bedgear as the flagship product of Arc'teryx's hypothetical new home décor business – outrageously comfortable, high-tech, well-designed, and built for all seasons. And like Arc'teryx gear, it's just as fit for the city as it is for the road.In addition to the durability and portability, the Performance Blankets' innate tech give it a real edge over even the most luxurious sleeping bag for the glamping set. Our field test in Big Sur, on display here, is evidence of that.
Even if you've upgraded to an effective mattress, sheets and blankets are still an essential part of a quality night's sleep. And since everyone knows you can't rely on thread counts, Bedgear's above-and-beyond solution is the ideal mix of form and function.
Order online or check their site for dealers nationwide- you deserve to hit the high-performance hay.