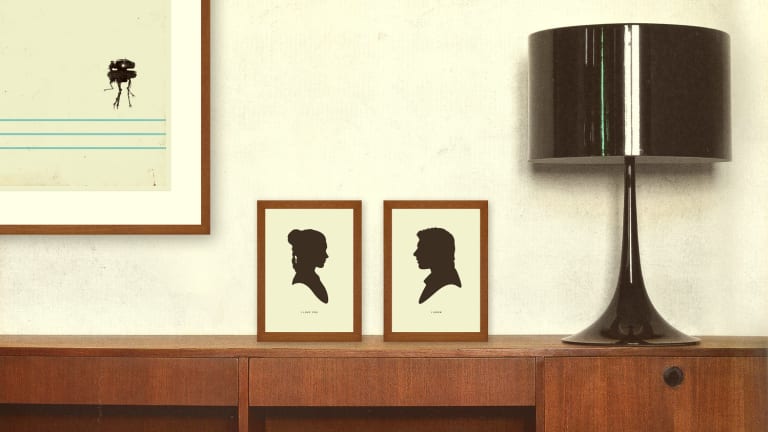 Bachelor Pad Worthy 'Star Wars' Prints That Are More Cool Than Dorky
Not your average film posters.
An old Star Wars movie poster tacked on your wall is probably not the most debonair of interior design moves, but if you're a true fan of the series and want to show it in a subtle, interesting way, look no further than these beautiful prints. Patrick Concepción is selling some mid-century modern inspired prints of the series that would feel right at home next to an Eames chair and iMac. We're not recommending these for any space in any home--but they would look great framed and hanged in the right modern home office or a low-key movie/bonus room.