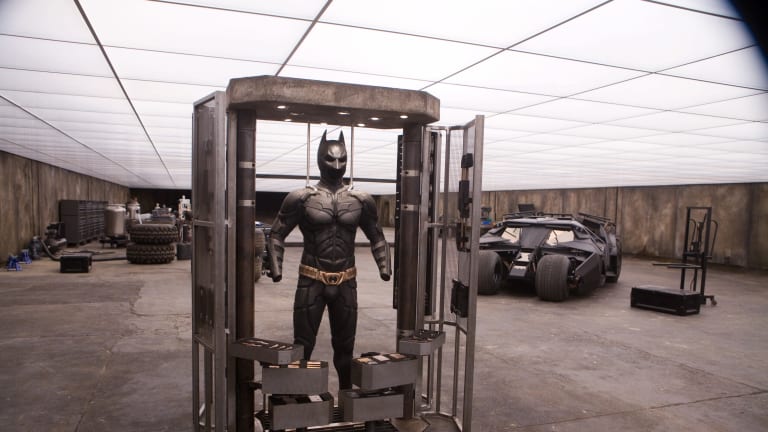 Awesome Dude Built Bruce Wayne's Garage From 'The Dark Knight' Under His Mansion
Now THIS is how you remodel.
Some guy hired Australian architectural and interior design firm Molecule to make magic happen--a (nearly) exact replica of Bruce Wayne's garage/makeshift Batcave from The Dark Knight. Appropriately dubbed "The Wayne Manner," the place is certainly fit for a superhero.
As impressive as the traiditonal style mansion is from the street view, the real amazingness is undercover. The architectural and interior design firm made it so the tennis court revels a secret passageway you can drive your various crimefighting vehicles and/or Aston Martin rides down to a subterrain area.
Waiting below? This madness.
Whoever this guy is, he's the hero the Gotham deserves. Bravo.