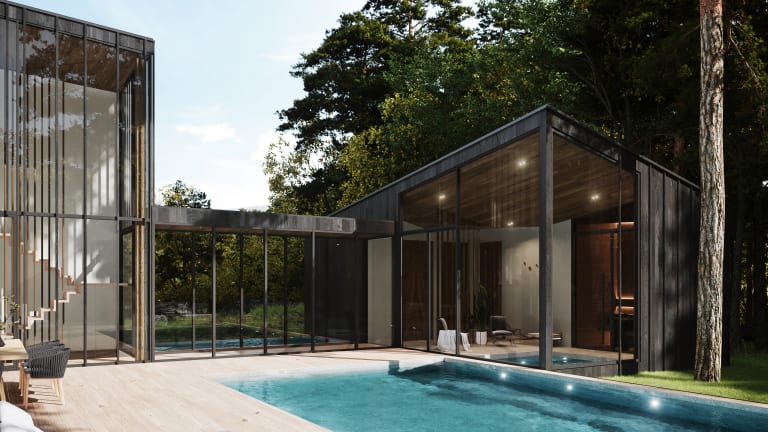 Meet the Modernist Estate Dreams are Made Of
British motoring company Aston Martin continues to pad out its lifestyle offerings with a gorgeous new residential home designed in partnership with S3 Architecture. It's located in upstate New York and is currently for sale for a cool $7.7mm USD.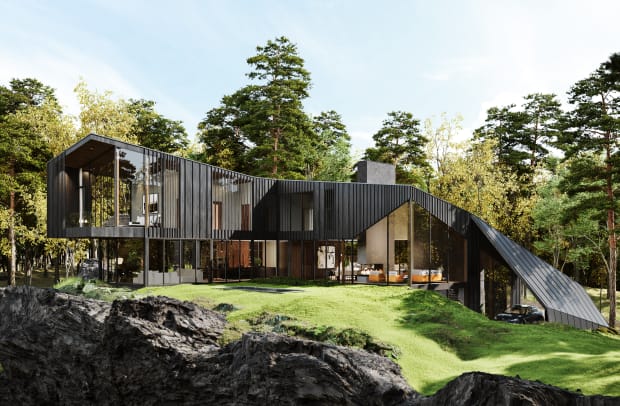 The property provides plenty of sex appeal across its 55 acres, which is reached via a 2,000 ft driveway winding through natural rock outcroppings. It features a gorgeous pool complimented by stone decking and an outdoor kitchen along with a separate pool house/wellness pavilion that features multiple treatment rooms along with a sauna and hot tub. We're also big fans of the agricultural food garden and architect-designed treehouse, not to mention the eye-popping garage space fit for three supercars. Pure awe.