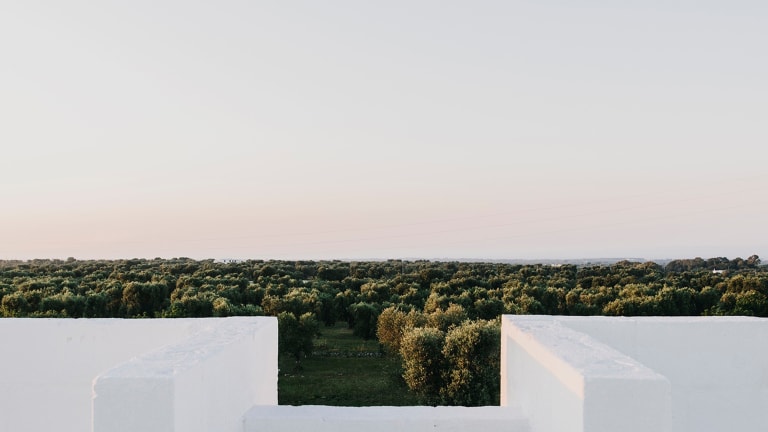 A First-Time Architect Designed This Incredible Italian Home
It doesn't get much better than this.
Believe it or not, this stunning home is the first architectural project from the genius mind of Andrew Trotter, an artistic and creative director by day with good taste to spare. Located in the Italian countryside with postcard-worthy sea views, every inch of this white stone wonder is just perfect.