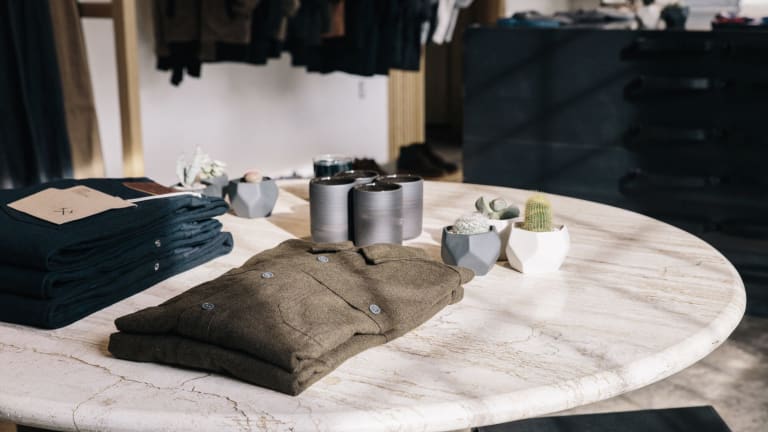 Inside 3sixteen's Incredible Los Angeles Flagship
Where great style meets great design.
The team at 3sixteen just opened the doors to its flagship store in downtown Los Angeles' Arts District and it's quite easy on the eyes. They wanted to make a space that more than just a place to buy their clothes, they wanted to create a design destination that was worth seeing on its own. In our opinion? Mission accomplished.
"As our industry continues to trend towards investing in online growth, we wanted to make a conscious effort to cultivate human connections and experiences for our clientele," shared Johan Lam, co-owner of 3sixteen. "An old office space became available in the building where our warehouse is located, and it felt like the perfect size and location for our first flagship store. Although the space is street-side with two large windows, there is no direct access from the sidewalk. We liked that, upon entry, it yielded a sense of discovery that isn't often found in US retail stores."
Take a step inside below and make sure to check it out if you're ever in the area. It's located at 941 E. 2nd Street.