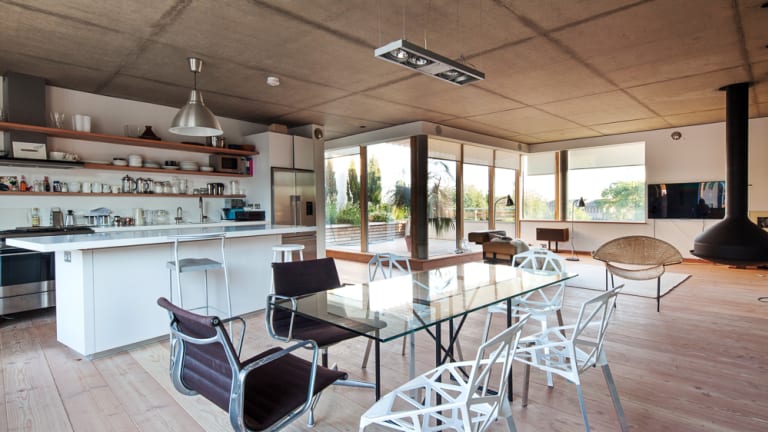 31 Photos Of A Cool And Unique London-Set Man Cave
That foosball room is money.
Definitely digging this London spot with interiors designed by Unleashed Creative and architectural work from Munkenbeck and Partners. It's stylish but laid back and has a definite man cave vibe to the spot, thanks to things like a foosball table and gorgeous indoor swimming pool done in the coolest way possible. Here's the photo tour.