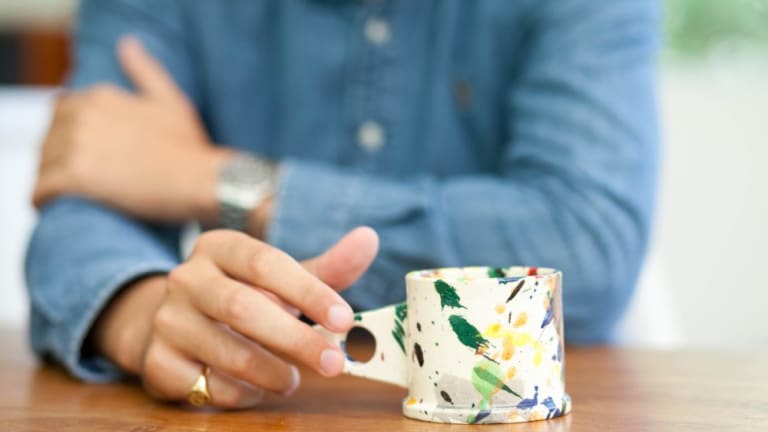 Zach Frechette, The Founder Of GOOD Magazine And Quartlery Co, Shares His 10 Favorite Things
Excellent stuff.
A New Englander who made his way out to Los Angeles, Zach Frechette has helped start both GOOD Magazine and Quartlery Co. GOOD was born in 2006 when the editorial publication started turning to the Internet. As Editor in Chief, Zach made sure GOOD was producing some of the highest quality stories out there. From the beginning, he has always sought after meaningful relationships with the entrepreneurs, creators, and pioneers of our generation. It wasn't too long until Zach decided to take his creative expertise to a whole new level.
Quarterly Co, his most recent endeavor revolves around an amazing subscription service that allows the world to connect with their favorite tastemakers. As Zach coins the company, "it's a celebration of receiving awesome shit in the mail". While working on top of his collective expertise from GOOD, Quarterly puts a face behind every product to establish a real connection with the product you are purchasing. Quarterly has now collaborated with the likes of Tim Ferriss, Bill Nye The Science Guy, musician and entrepreneur Pharrell Williams, and many more. Using publications and subscription services to connect to the world, it is only a matter of time before Zach finds a new way.
I got this watch to celebrate some forgotten milestone in my life that has clearly become less important than the mild horological obsession that replaced it. This particular model—a Rolex Submariner from my birth year—represents so much of what I value in objects: clean, classic, category-defining design.
Before you could buy selvage denim on every street corner in America you had to find some Japanese kid on an Internet forum who would be willing to go to a shop in Tokyo to buy and ship you a specific pair of denim in your size. That's how I got these.
My great great grandfather founded a toy company in 1894 that built a reputation for finely crafted and meticulously detailed children's playthings. He later adapted the techniques which made those high-quality toys into tools which made industrial parts, particularly for the automobile industry, before eventually selling the company in the 1960s. The toys live on in collectors circles and for me serve as a physical reminder of my family's history.
A charming edition of one of my favorite series, purchased from a charming but sadly now defunct used book store on Abbot Kinney.
These were my first pair of grown-up shoes, which I thrifted new on eBay. I've been wearing them for more than a decade now and plan to get at least another decade out of them.
I always travel with at least one of these, and I probably have close to a dozen in my collection. Durable, stylish, American-made, and guaranteed for life.
There are a half dozen different ways to brew coffee in my house, but the one I come back to most frequently is the Aeropress. It's faster and easier than anything else, plus the coffee is less acidic and you can clean it in a second. I also like that the people who invented it sell only two things: the Aeropress and a high performance frisbee.
This subtle, minty Portugese toothpaste has been made the same way since 1932 which, though I hate to admit it, means it probably doesn't provide me with the same kind of oral care that the American Dental Association recommends.
Pick your favorite mixed drink recipe, buy enough ingredients to make 3 liters of it, and put them altogether in this tiny oak barrel for 4 to 6 weeks. What comes out on the other end has all the roughness smoothed out of it—it's lighter on the palate, it tends to be slightly sweeter, and the flavors are easier to distinguish. Rather than wait for a batch to reach maturity, I like to pour glasses from the tap whenever I'm thirsty and watch how the character changes over time.
Incredible debut fiction from New Orleans-based writer Theo Schell-Lambert. (He may have also been my college roommate.)
Enjoy this? Our buds at Minimums have collected the favorite things from dozens of tasteful and talented creators and thinkers. Click here to see more.