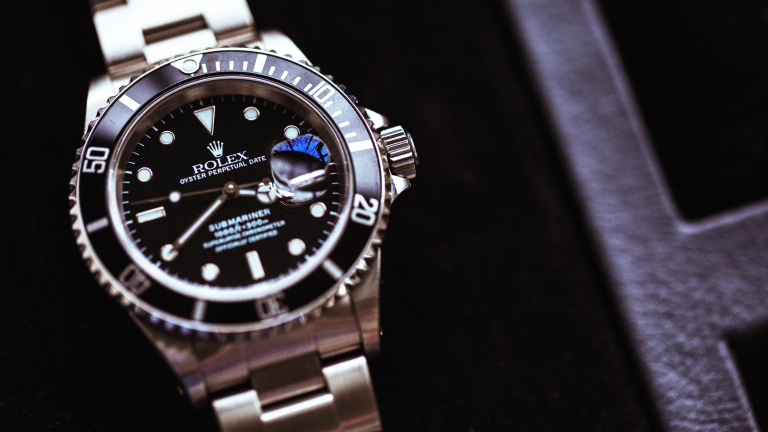 Here's Your Chance to Win a Rolex Submariner
First released in 1954, the Rolex Submariner is one of the most refined and iconic timepieces a person can wear thanks to its timeless appeal---the watch design has remained largely unchanged over 60 years---and incredible levels of quality and craftsmanship. Sean Connery wore one as James Bond, as have countless other celebrities and musicians with great taste. And now it's your chance to join the ranks courtesy Crown & Caliber, the savvy shopper's favorite spot for pre-owned luxury watches of all kinds.
The company, which has already helped over 60,000 customers buy or sell a watch with confidence using market-based data, is giving away a Rolex Submariner ref. 16610 (estimated value: $7,375) to one lucky person. It's a stunner of a timepiece with a gentlemanly, jaunty air that'll never fall out of vogue. In nearly every way, it's perfect.
To enter, all you have to do is head right here and provide your name and email in the field before the sweepstakes ends on March 14, 2020 at 11:59 pm ET. Best of luck....