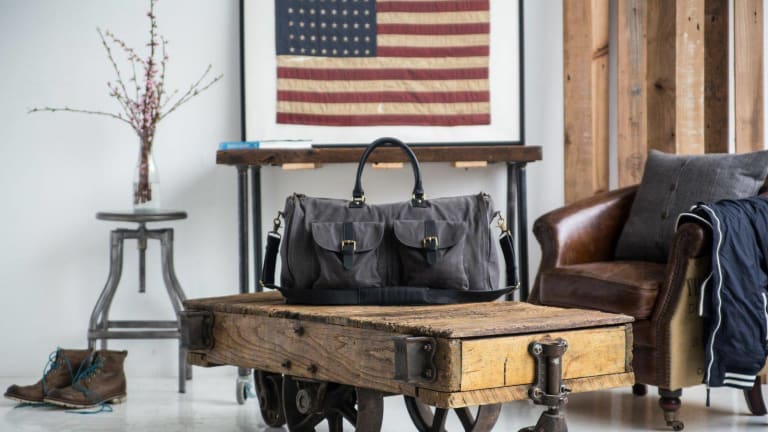 Why This Game Changing And Transforming Duffel Bag Is The Ultimate Travel Companion
Needed.
If you're traveling and want your clothes, especially a suit or some dress shirts, to stay as wrinkle free as possible, the garment bag is the way to go. But it's nearly impossible to travel with just the garment bag. You need a place for your shoes, bathroom supplies, tablet, and other gear. So you're stuck dragging two separate bags through the airport like an uncomfortable doofus with tired arms. Thankfully, there's a solution. Enter--The Garment Weekender by Hook & Albert.
Here's two quick videos which shows off its utility beautifully. The first is a less-than-30 second breakdown of how that bags can transform like Optimus Prime.
The second is from one of the Hook & Albert founders, who goes into a bit more detail on why this bag if the real deal.
You can snag the waxed canvas version for $475 or the leather version for $585. It's a solid pickup for the business man constantly out of the office for one or two days at a time or the jetsetter who can't go a month without a minimum of two weekends at a 5-star resort.