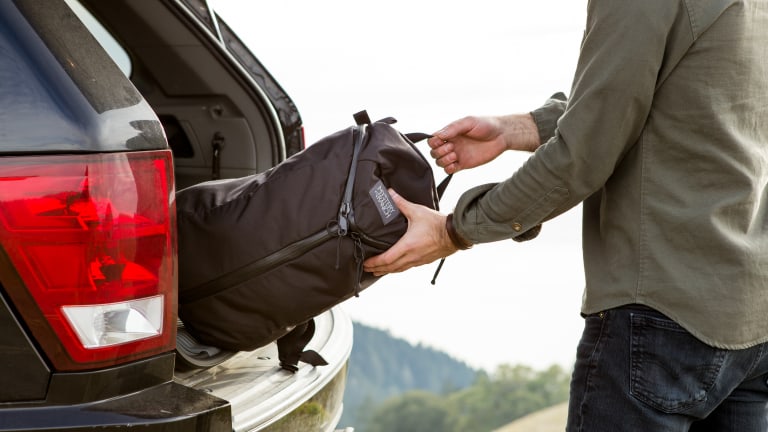 The Nearly Invincible Backpacks Trusted by Navy SEALs
Carry well.
Mystery Ranch is the latest project from legendary outdoorsman Dana Gleason, the driving force behind Dana Design (bought by K2) back in the 1980s. Now supplying bags for clients ranging from Navy SEALs to U.S. Forest Service Hotshots, you know their gear isn't messing around.
Though their tough-as-nails, SEALs-approved packs hold up in the most extreme circumstances, they also work quite nicely for everyday use. They're sporty and outdoorsy without screaming it and keep a low, minimal profile. Each pack has a fixed harness frame system for comfortable all-day carry, features a sleeve that fits laptops up to 15", and comes with a killer lifetime warranty against defects in manufacturing. Not to mention- these things are completely weather-resistant.
You can get mission-ready and snag one now for a clean $139. Colors range from khaki to gray to forest green to black.