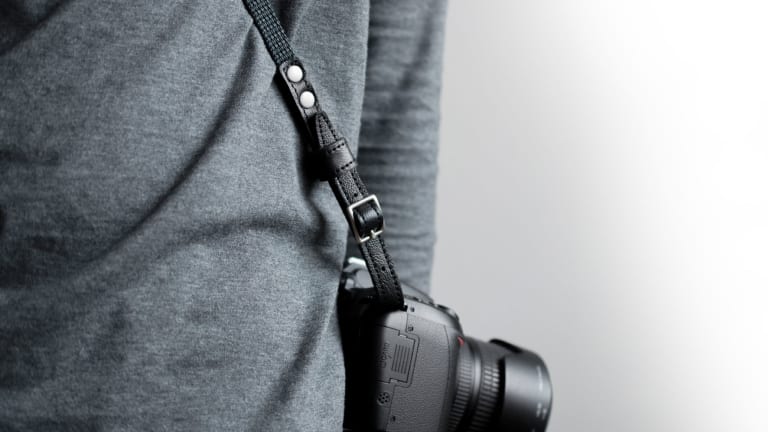 Upgrade Any Camera With This Beautiful Leather Strap
A gorgeous look from Convoy.
Any photographer worth a damn knows that a quality camera strap is pretty clutch to have from both a style and function standpoint. This one by Convoy has all the bells and whistles and just looks fantastic.
The Kevlar camera strap is a sling style camera strap, made with a long strip of Kevlar webbing through the neckband and attached to the connectors. The connectors and neck cushion are all leather, sewn with German polyester thread and secured with brass hardware (solid powder coated brass centre bar buckles and rivets).

Rivets and sewing are all assembled with Japanese rivet setters and Japanese Juki industrial sewing machines. The neck cushion is made of four layers of leather. Split rings will be included so that they can be attached to film cameras. The leather will gradually darken with exposure to natural elements like sun, water and oil from the skin.
At just $85, it won't set you back too much either.