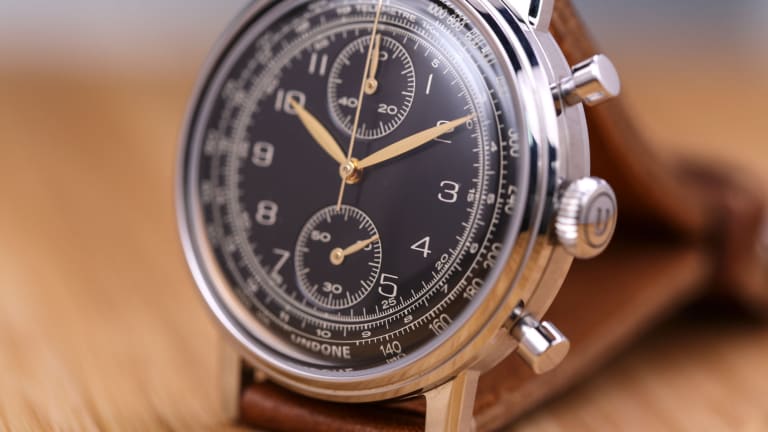 All Hail These Beautiful Vintage-Inspired Watches
Wrist-worthy.
There's a lot of uninspiring quartz watches in the $200 price range floating around the internet.
Most are terrible.
These are not.
Designed by Undone, a watchmaking upstart whose founder got his start in the industry giving custom upgrades and restorations to luxury timepieces, each and every piece in their debut collection is dripping in creamy vintage style with designs inspired by everything from the post-WWII glory days of high-speed motorsport to a specific Rolex famously worn by renowned Olympic skier Jean-Claude Killy.
Powered by a maintenance-free Seiko S11 mecha-quartz movement, the chronographs are a well-executed and stylish choice for guys who want a nice looking watch but don't want to break the bank.
Usually, they're priced at $265, but we spotted them on sale for just $210 over the next few days. Snag one before they're gone.