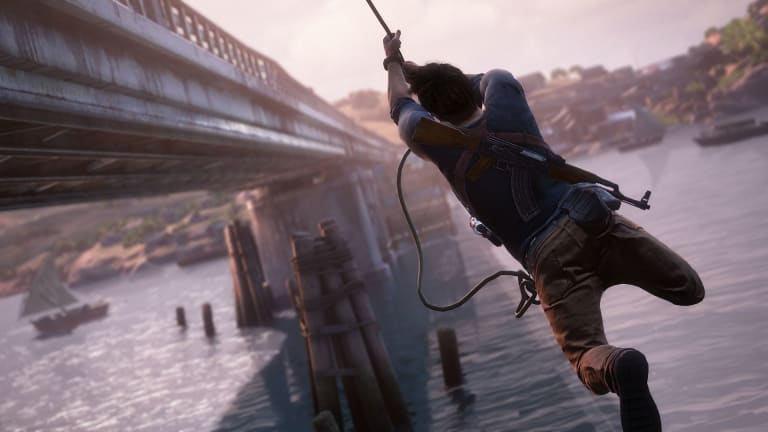 'Uncharted 4' Video Game Trailer Is Better Than Most Movie Trailers
This looks amazing.
The Uncharted series is our favorite video game series ever. With deep apologies to Mario, Luigi, and Sonic – Uncharted brings a cinematic joy to games that's fun, thrilling, and downright cool.
The lead, treasure hunter Nathan Drake, is a mix of Indiana Jones and Tony Stark, with each of his globetrotting adventures filled with swashbuckling excitement and a story that rivals the most celebrated of action-adventure blockbusters.
Here's the trailer for his latest outing, Uncharted 4: A Thief's End, which hits PS4 on April 26, 2016. Try to watch this and not want to play the game immediately.