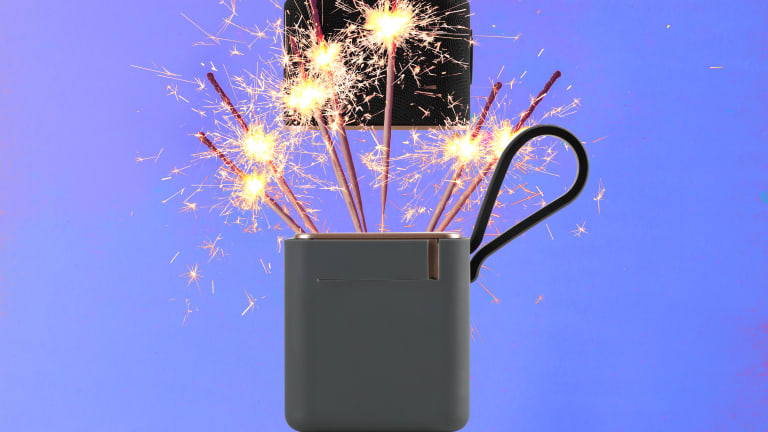 This Portable Charging Center Doubles as a Bluetooth Speaker
If you're not traveling with a portable speaker and portable battery bank, you're doing it all wrong. There's nothing better than having access to high-quality audio in your hotel room and nothing worse than running out of juice on-the-go or in the air.
Acquire both essentials at once thanks to the TYLT Block Party, a well-designed unit that's one part Bluetooth speaker, one part charging station.
The massive 20,000 mAh built-in battery charges up to four devices at once – which is perfect for large groups and families – and the detachable Bluetooth speaker pumps out some seriously impressive sounds with up to four hours of music playback unattached and 72 hours of music playback when docked on the base.
On top of all that, it's black and bronze style hits all the right notes and it's price tag feels just right. Pick one up today.