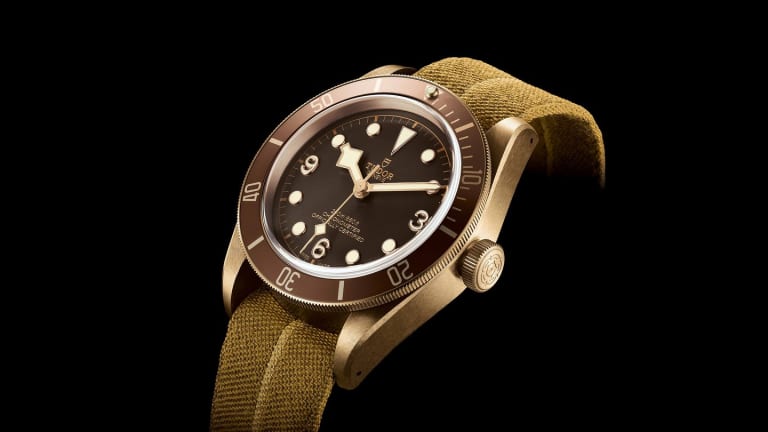 The Tudor Black Bay Bronze Will Make Your Jaw Drop
What a beauty.
Sometimes the little brother can be the cooler brother.
And Tudor, the sidekick to Rolex, is certainly making that case.
Today, they announced the Black Bay Bronze, the fourth variation of their flagship dive watch model, featuring a stunning 43mm aluminum/bronze alloy case, a bronze coated PVD stainless steel back, and an in-house movement.
It looks so vintage-y and worn in but modern and luxurious at the same time. The leather strap certainly works, but there's a district "my grandfather wore this in WWII" aesthetic badassery about the thing on NATO.
Priced at $3,975 with a release date set for later this year, we can't think of many watches in this price range that compete.