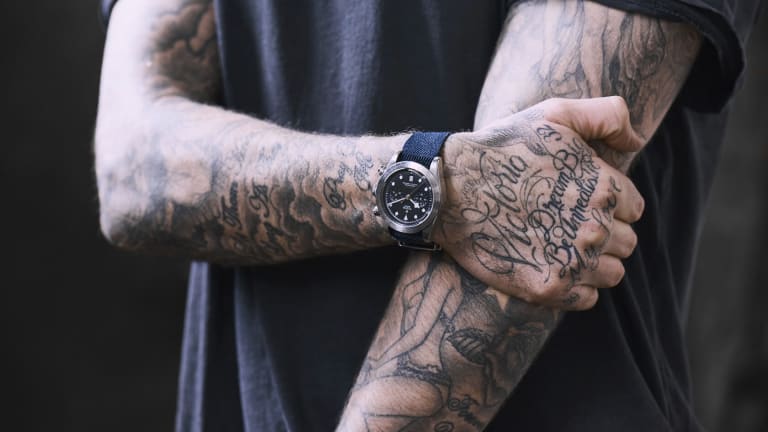 Tudor Announces David Beckham as New Brand Ambassador
A match made in style heaven.
Tudor is not just one of our favorite watch brands, it's one of our favorite brands, period.
Rugged but tasteful. Classic but modern. Simple but complex. They color outside the lines and go places their big brother company, Rolex, can't. But it never feels like they're trying to break a few rules or be a little different on purpose, it's just in their D.N.A. It's with ease- how they're built, how they're meant to be worn.
That's why it feels so right that David Beckham is their new brand ambassador, especially as their "Born to Dare" campaign goes into full swing. You know when big guns with dad-style like DiCaprio and Clooney go elsewhere, they're just cashing the biggest check. Beckham ain't one of the guys.
From reviving iconic Savile Row brand Kent & Curwen to his constant participation in various Belstaff collections, Beckham brings a level of taste and a barometer for cool almost nobody else in the game can keep up with.
Here's to hoping a Tudor x DB limited edition timepiece is in the works....