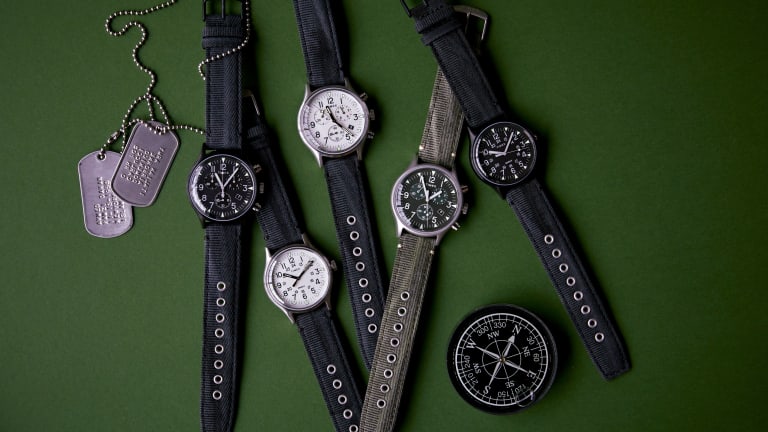 Todd Snyder x Timex Release Military-Spec Watch Collection
The Todd Snyder x Timex watches always get our attention thanks to their ability to combine perfect design with affordable timekeeping. Their newly released MK1 collection is another winner, paying homage to the Timex MIL-W-46374B issued by the United States government to Marines in 1982 for a short two-month period.
Though the originals were plastic, the updated collection features 40mm stainless steel cases and comes in two variations: three-hand or chronograph. Each is clad in either a fabric strap or a particularly retro-cool steel bracelet.
Best part? Prices for one of these start at just $99. Rugged, handsome wrist style awaits....