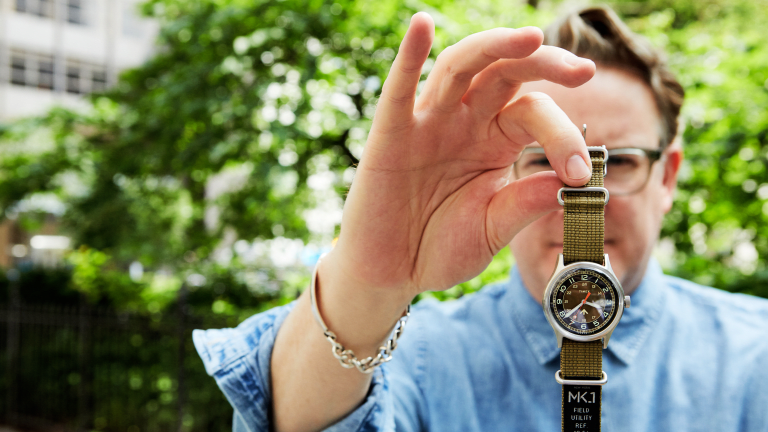 Todd Snyder x Timex Channel Vintage Military Style With New MK1 Bootcamp
New York-based menswear designer Todd Snyder and American watch manufacture Timex have linked up yet again on a stylish yet affordable timepiece, the MK1 Bootcamp.
Part of the 10th Anniversary series from T.S. and company, the eye-catching watch takes inspiration from a vintage Timex design initially developed for the U.S. Marines in the early '80s. It was only produced for two months and because of it, developed grail status amongst rare watch collectors.
"I've always been inspired by the rugged beauty of watches that were originally developed for American servicemen, but many of them were designed to be 'non-maintainable' – meaning disposable," says Snyder. "I was excited to work with Timex on a 'maintainable' version of those vintage timepieces that would look modern and appeal to today's gentleman."
The 40mm watch is finished off with a domed acrylic crystal and an INDIGLO backlight for a shot of retro appeal. Add it to the collection right here for just $138 USD.