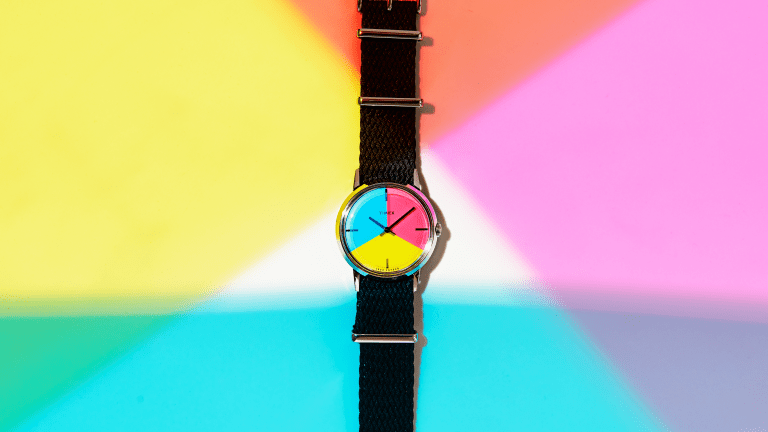 Todd Snyder x Timex Introduce Sleek Pride Watch
Right on the heels of a very special throwback release, Todd Snyder and Timex have just unveiled the Pride watch collab featuring three rotating discs that interact and change shades as time moves.
"I had been doing research in the Timex archive and when I saw this watch from the seventies with the multi-colored disks, I wanted to refresh it and make it a celebration of Pride," says Snyder. "Pride is obviously about love and inclusiveness, and the different colors of the watch embody that."
Available right here for $199, the watch features a 34mm stainless case and is powered by a mechanical movement. It's finished with a black braided fabric strap.