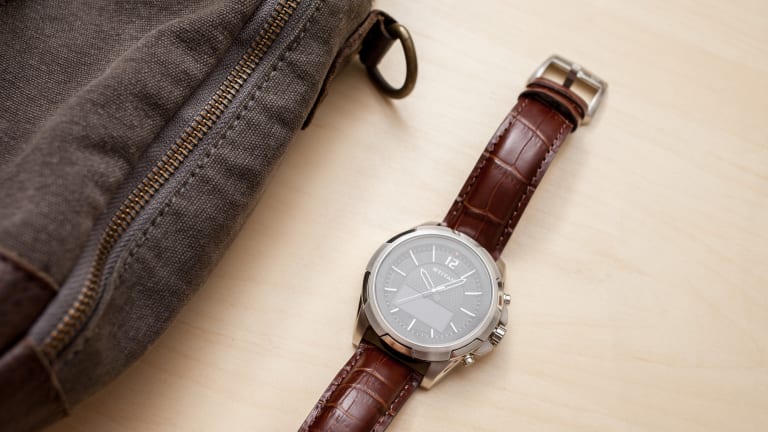 Finally, A Smart Watch That Doesn't Suck
Sponsored by the Titan JUXT, Engineered by HP.
Soon after flagship smart watches hit store shelves, it became apparent that tech companies would need to spend a lot more time on the devices' aesthetic design if mainstream society was going to jump on the trend. Several companies are still racing to find the perfect combination of form and function but the Titan JUXT, Engineered by HP might represent the best of both worlds in a single timepiece.
The Titan JUXT, Engineered by HP benefits from craftsmanship courtesy of Indian watch mega-manufacturer Titan and smart technology from, you guessed it, HP.
The leather strap and sensible design, available in Stainless Steel and Titanium, wouldn't look out of place on the back nine nor attract unwanted attention in a new client meeting. It's even waterproof to a degree. But it's also what's on the inside that counts and the Titan JUXT, Engineered by HP's contemporary features make it a smart upgrade even for the non-tech-savvy. Integration is available for both iOS and Android software, calendar and app notifications are easy to synchronize and a basic activity tracker rounds out a feature package that ticks all the boxes. It's a classic analog-style watch for the modern man.
With prices starting at $250, "ADD TO CART" should be mighty tempting...