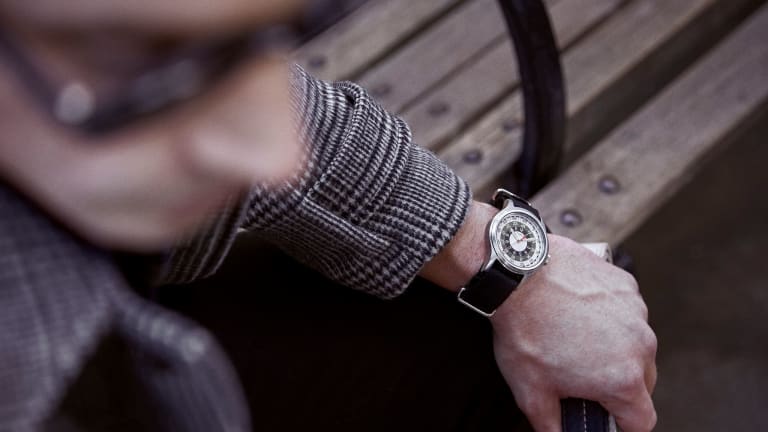 The Best-Selling Todd Snyder x Timex Watch Gets a Fresh Update
Bullseye.
Based on a classic bullseye design discovered in the Timex archives, the Todd Snyder x Timex MOD Watch was instantly well received, selling out of its first run in 2016 almost immediately. Now it's back in a new colorway, finished with a creamier dial with hints of olive green and a military-inspired black nylon strap.
Whether dressing down a suit or dressing up a casual look, this thing has genuine wearability and enough style to make a serious watch collector second guess his Rolex or Omega. It might not have some fancy-schmancy movement or hints of 24 karat gold, but it has handsomeness in spades.
Like all things Timex, quality design and craftsmanship won't empty your piggy bank – it's going for just $138.