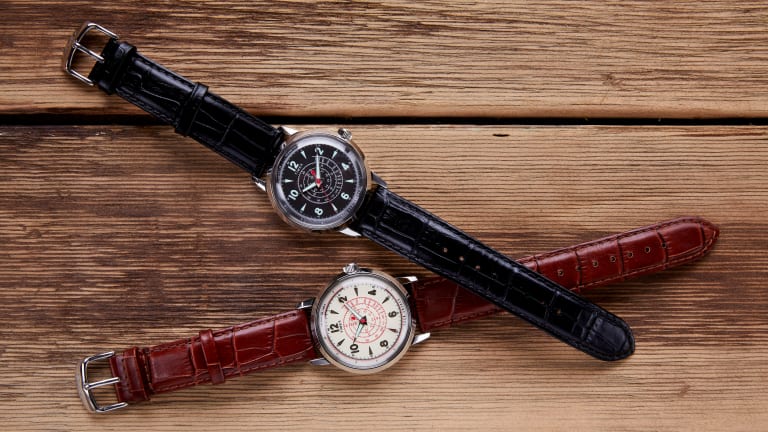 Todd Snyder Unveils Handsome Timepiece Inspired by 1960s TIMEX Racing Watch
The latest collaborative watch between Todd Snyder and TIMEX is yet another example of impeccable craftsmanship and functionality at a great value.
The handsome 40mm stainless steel timepiece features a design inspired by a late-1960s racing watch from deep inside the TIMEX archives and is clad with a curlicue tachymeter, a super-cool and somewhat unique complication for gauging the speed of passing objects.
"To prepare the watch for the speed measurement, the wearer must pull out the watch crown when the second hand is at the 12 position, " says the NY-based menswear label. "This will stop the movement of the second hand. As the car passes its starting point, the crown is pushed in to begin the timing process and when the car reaches the end of the course, quickly pull the crown out again. Review the position of the second hand against the tachymeter markings to determine how many miles per hour the car has traveled."
Available now on ToddSnyder.com for just $158, this is stylish value in its purest form.