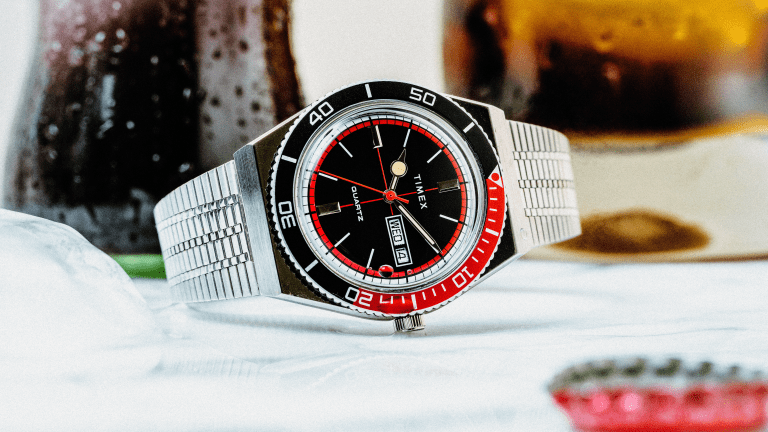 Timex Links With Huckberry on Wickedly Cool Special Edition Watch
American watch manufacturer Timex just teamed up with Huckberry on a super-stylish timepiece exclusive to the e-shop, which pops with a "Coke" color pallette first made famous by the Rolex GMT.
The eye-popping stainless steel watch is an entirely new design, not simply a remix, with key detailing including a military-inspired and highly legible "crosshair" dial and a functional bezel "offering a handy timing feature for diving...or for timing your parking meter or grill." It's powered by a maintenance-free Seiko quartz movement that's accessible via a functional battery hatch — no jeweler required — and is finished with a woven stainless steel bracelet that delivers tons of comfort and breathability.
Priced to sell at just $189 USD, head right here to get it on the wrist.