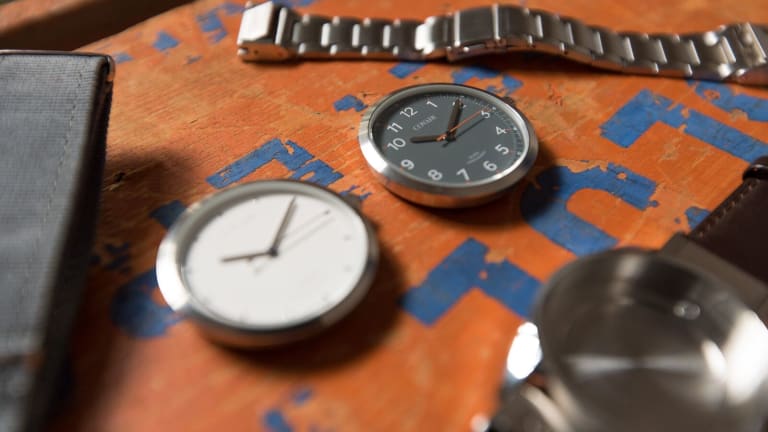 This Stylish Watch Features Interchangeable Inserts And Quick-Change Straps For Just $129
Swap looks and straps in just seconds.
Covair is a new brand launching on Kickstarter (disclaimer: the Airows founder does their marketing and creative) that boasts a few things that make it special at a price point you can't beat in a million years. First, their straps have something called "quick-change clips," which allow you to go from a stainless steel bracelet to a leather band in just seconds with no outside tools needed.
Second, their inserts pop out of the watch base, so you can switch out the color and look of your watch to match your mood, outfit, and/or activity.
Covair's launch package is a starter kit that features the watch base, a minimal white watch insert, a rugged grey field watch, a stainless steel bracelet with quick-change clips, a brown leather strap with quick-change clips, and a grey NATO-style strap. All that for just $129.
Their plan is to build out a whole marketplace of inserts and straps, so you can upgrade to say--a smartwatch with fitness tracker insert or dive watch with rotating bezel insert--for much cheaper than buying a whole traditional (and additional) watch.