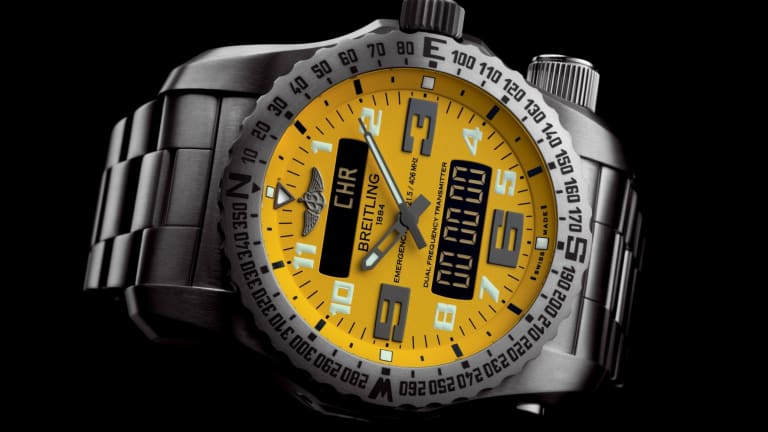 This Luxury Watch Has A Built-In Satellite Emergency Beacon For Disaster Situations
Too awesome.
Are you the kind of dude who constantly tries to climb dangerous mountains? Doing things that may or may not leave you stranded and hurt somewhere? Do you actively find yourself trapped on desert island Castaway status? Well, you should buy the stunning Emergency II watch from Breitling.
Not only does it look cool, but it's the first wristwatch with a built-in dual frequency Personal Locator Beacon (PLB), which helps guide search and rescue missions.
You just pull the long antennas out of the watch and BAM--a distress signal is sent to satellites in space to give rescuers your exact location.
Check out this video of the thing in action. Truly cool stuff and pretty much a must-buy for any guy whose idea of fun is doing something extremely dangerous in a remote location.
You can snag one for around $19,000 at any authorized Breitling dealer. Pricey, sure, but so if your life.