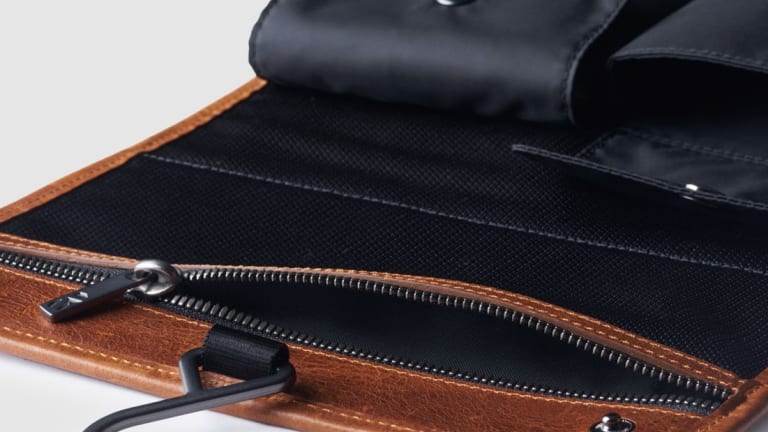 This Italian Tanned Leather Dopp Kit Is Something Every Traveler Needs
Sponsored by Octovo.
If you're still throwing your toothbrush and other bathroom supplies in a plastic bag while you jet off for work or pleasure, you need to upgrade to the big leagues and start traveling like a man. As far as options go, you can't do much better than this custom-made Italian tanned leather dopp kit from the team at Octovo.
Beautifully designed and crafted with tons of style, it folds for simple storage and unfolds with a metal hook for hanging and easy access. The practical wipe clean interior makes it trouble-free to keep sharp and the handful of pockets let everything stay organized.
Priced at $165, which includes free shipping and returns, this is a solid buy for any on-the-go person who values both quality and sophistication.