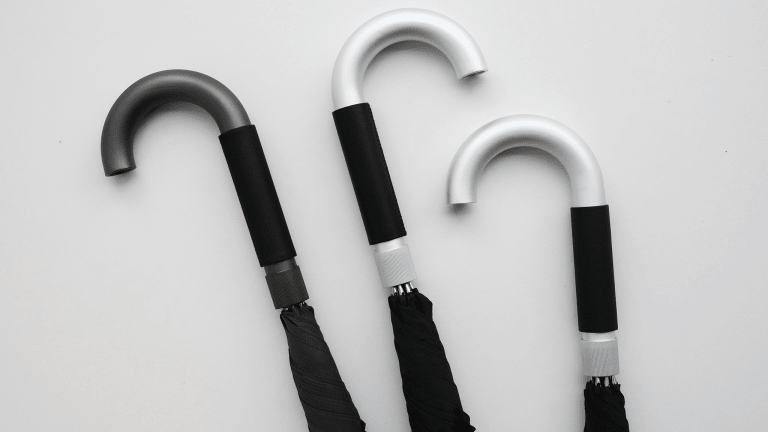 The World's Sleekest Umbrella Arrives
A regular slate of sloppy weather is around the corner and a good umbrella is a must for those who don't live in all but a few zip codes around the world. And your very best options unquestionably comes in from Instrmnt.
The design studio created a stunning full-length umbrella built from machined aluminum components and equipped with a Japanese fabric canopy with a steel frame and a unique threaded aluminum cup system to hold the canopy tips perfectly in place. It's finished with a hollow, lightweight aluminum handle with your choice of a leather or rubber grip.
And though it looks like it's something that costs a premium, it will set you back just $110 USD to get it on standby. Head right here to score.